What is the School Art Preservation Box?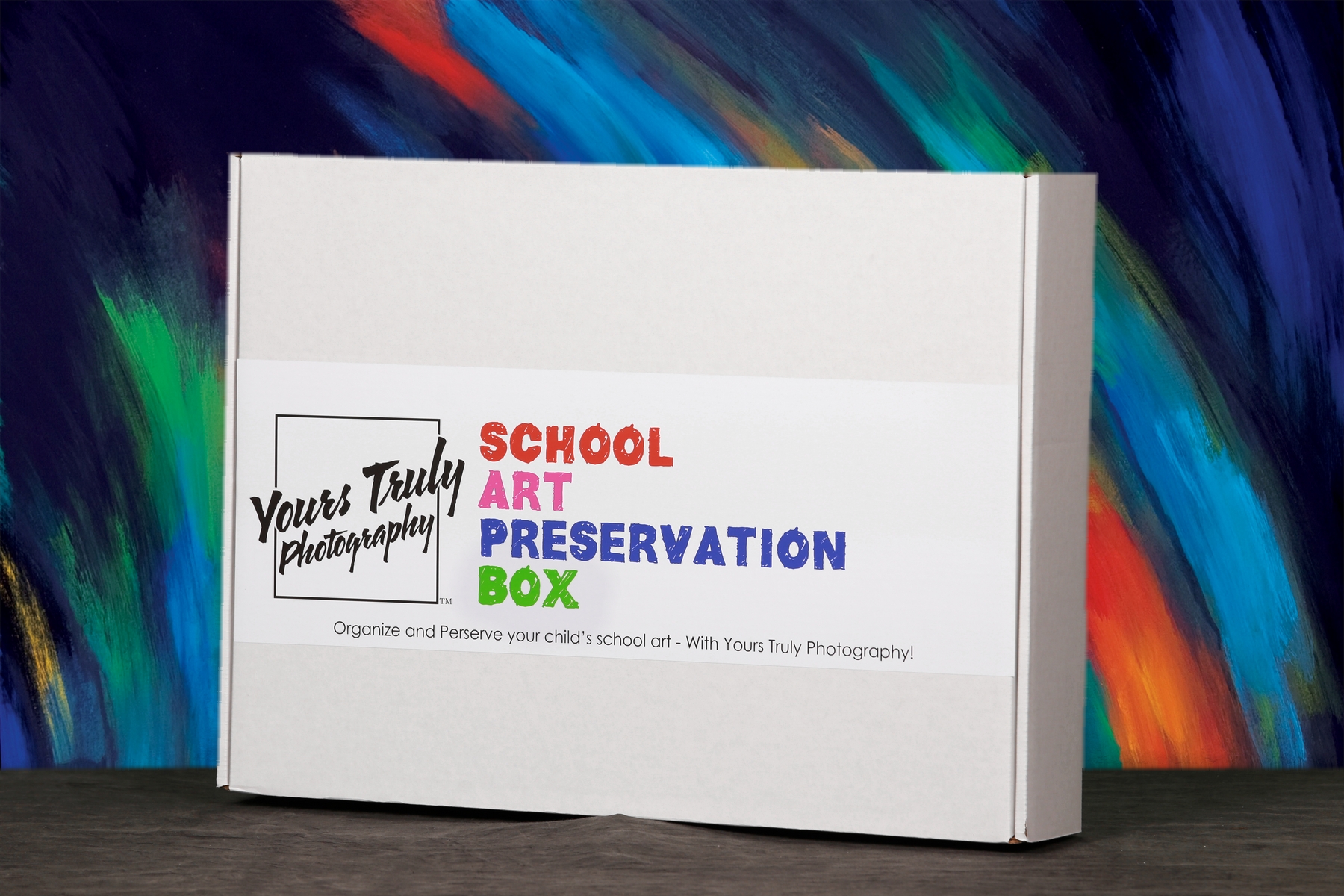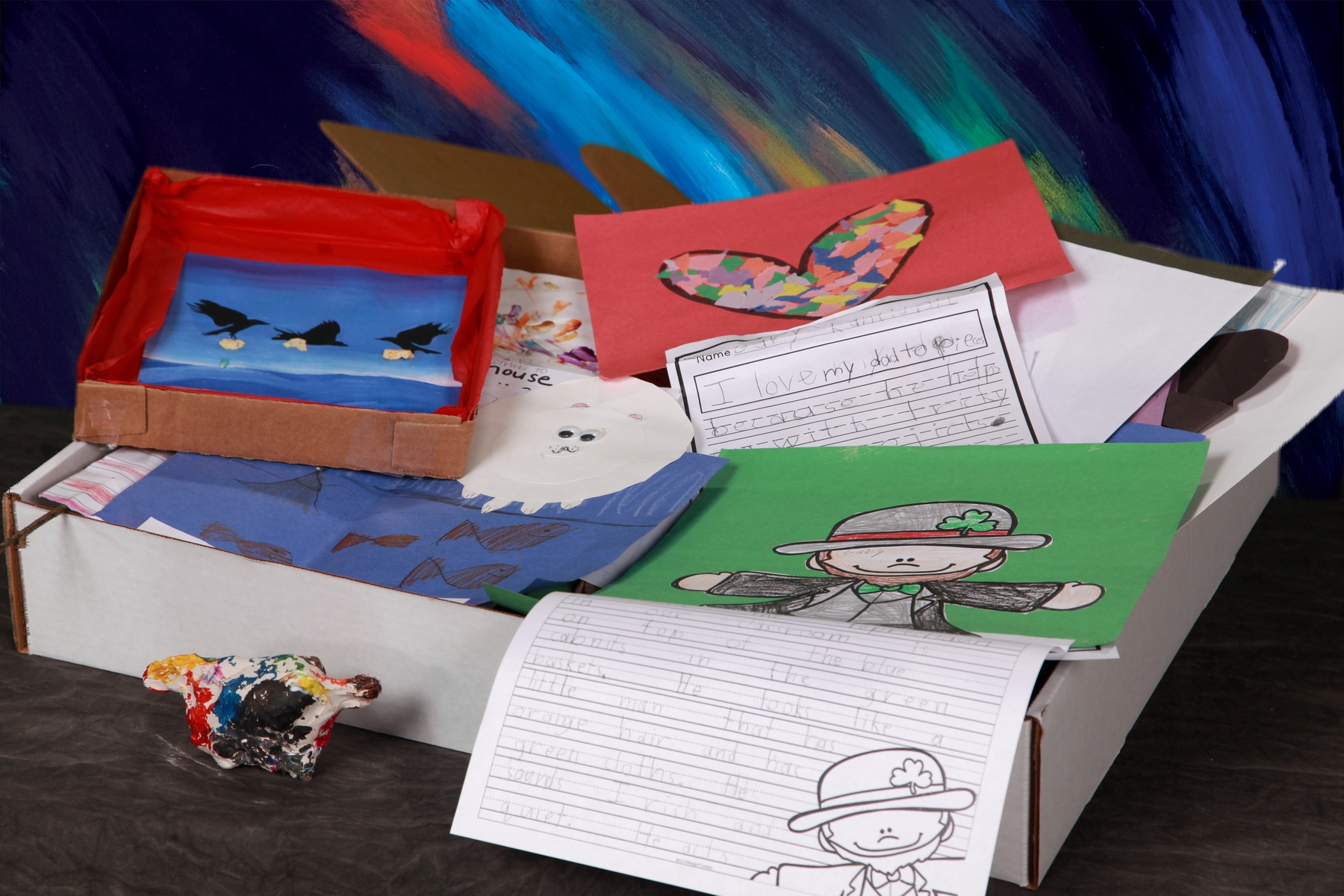 Professional artists have trusted Yours Truly Photography to professionally photograph their high dollar artwork for years. The School Art Preservation Box brings this same level of photography to your childs creations. It's the easiest was to preserve their creativity without having to hold on to the clutter. Over any given school year your child can produce hundreds of masterpeices. These creations can live on - after the original is ripped, damamged or lost. Parents can even be use the box to archive their own school papers from years past. All artwork is carefully handled and professionally photographed in our studio in Kilmarnock.


How it Works
1 - Drop off your Art
Our School Art Preservation Box is big enough to hold about 300 peices of artwork. Paintings, Photographs, 3D artwork such as Ceramics may be included. Use the enclosed paperwork and bags to sort your childs artwork. Fill the box and send it or drop it off at our studio in Kilmarnock. It's sturdy enough to ship, just add your own packing material if necessary.
Your total investment is divided into two payments.
• The School Art Preservation Box & 25 Art Pieces are a flat rate of $50.
• The Final amount is based on how much artwork is submitted. We can call you for payment when your art is ready to be viewed.
• 1-25 - Included!
• 26-50 Pieces - $1.80 /ea.
• 51-75 Pieces - $1.62 /ea.
• 76-100 Pieces - $1.32 /ea.
• 101-125 Pieces - $1.17 /ea.
• 126-150 Pieces - $1.07 /ea.
• 151-175 Pieces - $1.00 /ea.
• 176-200 Pieces - 95¢ /ea.
• 201+ Pieces - 92¢ /ea.
Example:
The the box is sent in with 135 pieces.
Subtract 25 free from 135 = 110 Pieces @ $1.17/ea = $128.70
$50 Box Fee + $128.70 Art Fee = $178.70 Total Investment.
2 - View your art
In a few days we'll send you a link where you can view and download your digital files onto your device. We will also put them on a thumbdrive for safe keeping.
3 - Pick up your art - or not…
Come and pick up your art, or we can mail it to you for $20. Or if you want we can recycle it for you!
4 - Do something with your art!
We offer many services for showcasing your young artists work.
• Books
• Collages
• Framing
• Reprints
• Drinkware & Trinkets
Frequently Asked Questions
Q: Can I use the box for more than one child?
A: YES! The box must shut, but you can fit as much stuff in there as you can. See the enclosed paperwork on how to seperate and group your artwork.
Q: Why don't I just do this myself?
A: Well. You can, but it's time consuming and amateur photos taken on a phone will fail to capture the artwork in a professional manner. This box is easy, a minimal time investment and professional results.
Q: What kind of art do you accept?
A: All types, flat, 3 dimensional, pottery, small and large.
Q: Will you keep the artwork in order?
A: Yes! Just follow the enclosed instructions and we'll keep everything in the same order.
Q: Can I give you special instructions?
A: Sure! All of the work will be completed here in Kilmarnock by our professional staff. We're up for almost anything.
Q: How can I contact you?
A: We're open 6 days a week during the school year. Contact Information
Q: How long does this take?
A: In about 2 weeks, we'll have your work digitized, and we will call you for final payment.
Q: Do I get the artwork back?
A: YES! By default we return all of the artwork. We only recycle the artwork if you sign the Recycle Artwork form.